Yangzi Petrochemical Engineering Co., Ltd. is currently supervising the 500,000 tons/year acetic acid supporting project. It strictly supervises each engineering specialty, has a clear division of labor and responsibility, and implements a daily meeting system to deal with existing problems in
.......
In early June, an annual output of 100,000 automobile engine projects in Tongling, Anhui Province was approved by the National Development and Reform Commission. The total investment of the project is 1.5495 billion yuan. After the completion of all the follow-up projects, it will be.......
The four ministries and commissions jointly issued the "Notice on the Transport of Pesticides" which was well received in the industry. Over the past two months or so, readers across the country have reported to the newspaper several times recently that road transport law enforcement
.......
Industry Review: Sales in the first five months have exceeded expectations and the structural recovery has been outstanding. The distribution of production and sales volume in the first five months of last year increased by 11% and 14% year-on-year, making it one of the few leaders in .......
Editor's Note: In recent years, leading companies in some important domestic industries have been gradually acquired by foreign investors. Foreign capital infiltration has shifted from large-scale enterprises to small and medium-sized parts and components com.......
On the 7th, the first batch of urea produced after Guizhou Meifeng Chemical resumed production was sprayed from the prilling tower and was continuously transported from the belt conveyor to the warehouse. The company quality inspection department inspection, the product of the indicators are q
.......
Seeing Jiangling's data on a sub-model for the first half of the year, Quanshun had a collection of 14,000, Qinghai had more than 20,000, pickups and SUVs together added a total of more than 50,000, and I didn't see other media reporting more than 50,000. What is the trend o
.......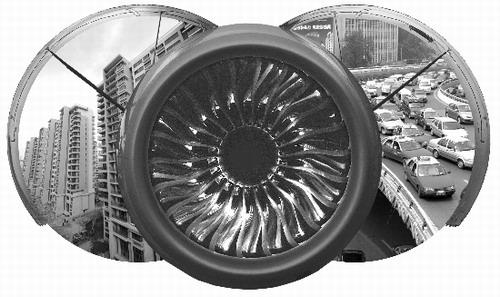 Driven by a series of national policies to encourage auto consumption, this year, the auto industry has become the leading industry in the do.......
On May 21, 2009, Guangzhou Automobile Group and Changfeng Group held a grand signing ceremony of the share transfer agreement in Hunan Hotel, Changsha City, Hunan Province. Changfeng Group transferred 29% of the shares held by Changfeng Auto to GAC Group, which will become Changfeng Motor
.......
The gradual implementation of the policy of "automobile going to the countryside" and "replacement of old for new" has benefited many commercial vehicle companies. However, with the gradual implementation of the policy, the question of "whether service can.......
Short-term financing bills are still in issuance
Yesterday, Foton Motor issued an announcement stating that the application for the issuance of Foton Motor's corporate bonds with a total nominal amount of no more than RMB 1 billion was approved by the Ch.......
1. High efficient and safe;
2. Beautiful appearence and best quality;
3. Reasonable price.
.......